About Toastmasters International
Toastmasters International is a non-profit educational organization that provides safe environment for improving public speaking and leadership skills. Toastmasters operate through a worldwide network of local clubs. Currently, it has more than 350,000 active members who are organized in 16,400 clubs in 141 countries.
Most clubs have between 10 and 40 members and meet on a regular basis, usually twice a month. Every meeting follows a typical agenda that includes 2-3 prepared speeches 5-7 minutes long, table topic session with short impromptu speeches 1-2 minute long, and several kinds of evaluation. The idea is to create a platform that encourages an active participation of all club members.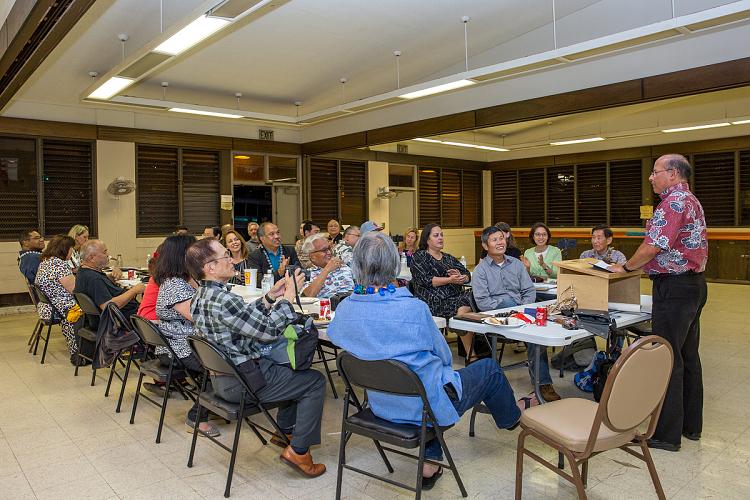 Membership is open to all people ages 18 and above. Certain clubs (referred to as "closed clubs") restrict membership to people working in the organization or on any other criteria they choose, for example advanced clubs that are open to members who complete certain number of speaking or leadership projects.
Membership dues are very affordable, on average about $10/month. Dues are collected every six months. Some clubs have slightly higher dues covering the cost of renting their meeting space.
Toastmasters members follow educational programs they chose when they join. By completing a required number of projects, member can earn awards, for example Competent Communicator or Distinguished Toastmaster.
Currently, members can follow two different educational programs:
The old curriculum based on completing projects in printed manuals starting with the Competent Communication Manual.
The new curriculum called Pathways that offers projects in different areas of communication, leadership, management, strategic planning, service to others, public speaking and more.
About District 49, Hawaii
Toastmasters International are organized into 14 regions. Regions 1 – 10 are in North and South Americas, Region 11 is in Europe and Africa, Region 12 in Australia, Region 13 in India, China, and Japan, and Region 14 in Australia. The regions are further divided into 116 districts.
Clubs in the State of Hawaii belong to the District 49, which is part of Region 2 Toastmasters International. Hawaii's District 49 is further organized into 4 Divisions A – D, and 16 Areas 1 – 16.
Currently we have more than 65 Toastmasters clubs in Hawaii. The oldest club is Aloha Toastmasters that was chartered in 1948. The following Hawaii clubs have been serving members for more than 50 years: Aloha Toastmasters, Hilo Toastmasters, Kamehameha Toastmasters, Maui Toastmasters, DBA Toastmasters, Camp Smith Toastmasters, and Ala Moana Toastmasters.
ANNUAL DISTRICT CONFERENCE
The entire District 49 meets at an annual District Conference, usually each May. The conference features educational programs about public speaking and leadership. The most popular part of the District Conference is the International Speaking Contest. The winner of the contest represents the District at the Regional and International level called the World Championship of Public Speaking.
In 1997, Hawaii's Willie Jones won the international contest and he is the only Hawaii World Champion of Public Speaking to date.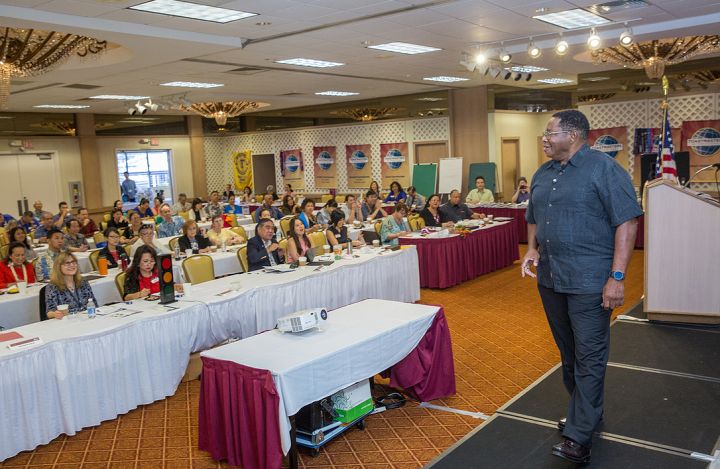 About Waikiki Toastmasters
Waikiki Toastmasters is an open club available to join for everybody who wants to improve the public speaking and leadership skills. Thanks to our name and location, the Waikiki club is a popular destination for club visits by Toastmasters from all around the World who chose Honolulu as their vacation destination.
Waikiki Club was chartered on September 1st, 1996.
Current Club Officers (2018 – 2019)
Richard Hernandez, DTM – Club President
Slava Slavik, CC, PM5, PI1 – Vice President of Education
Karin Cao – Vice President of Public Relations
Raymond Liu, ACB– Vice President of Membership
Louis Yang – Treasurer
Greg Ching, DTM – Secretary
Dean Masai, DTM – Sergeant-at-Arms
PAST MEMBERS
Willy Jones – 1997 World Champion of Public Speaking
Rose Kirland – 2017-2018 District Director
CURRENT MEMBERS
Greg Ching – Past District Governor
Richard Hernandez – Past District Governor