Public Speaking Club in Honolulu
Welcome to Waikiki Toastmasters!
Over 20 years, we've been helping our members to overcome fear of public speaking.
Improve your public speaking skills with Toastmasters
Become the confident public speaker you want to be at Waikiki Toastmasters! This is more than a public speaking class; it is a proven path to confidence and excellence in public speaking. It's also an enjoyable way to learn, to stretch your comfort zone, to be with others and forge new relationships.
Our diverse group is comprised of energetic, positive people just like you who come together to improve our speaking, listening, and leadership skills.
Together we learn to
Communicate more effectively with others
Fine-tune our public speaking skills in a non-judgmental, fully supportive environment
Prepare for important speeches, presentations and interviews
Please join us – guests are always welcome. We meet every first and third Thursday at 7 p.m. at the Kilauea Recreation Center in Honolulu -next to Kaimuki Middle School on Kilauea Avenue. See map here.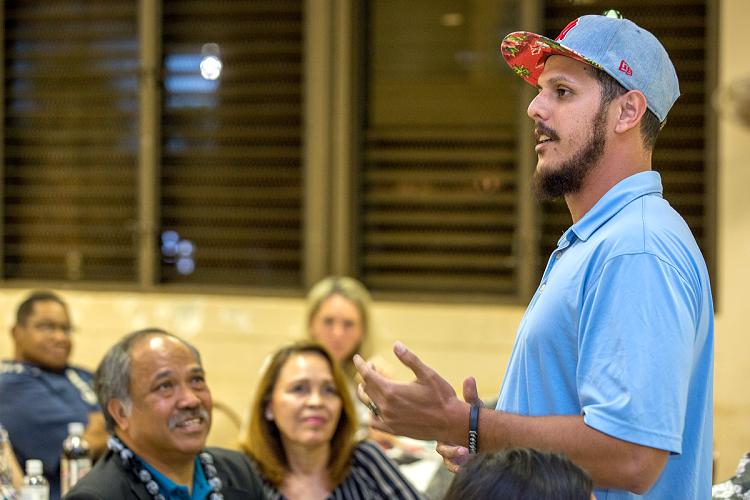 Enjoy supportive learning environment
Waikiki Toastmasters provide a very friendly and supportive environment so that even total beginners to public speaking find an inviting place to try on new skills. We have several ESL speakers who have found a comfortable niche at Waikiki Toastmasters while they hone both the language and the customs in their new home. We also have seasoned speakers preparing for presentations within their professions. We are all learning and refining our skills, wherever we are as a speaker. Always room for growth. Always supported by each other.
The good news is that all of this is done at your own pace – a pace that is comfortable for you and that works with your schedule. With the support of club members and the Toastmaster manuals, you determine your speaking route.
Advance your professional career
By learning to effectively plan, organize, and express your ideas to others, you can achieve all kinds of success. You'll be more capable and confident when giving presentations. You'll be more persuasive in motivating others. With the use of the manuals provided by Toastmasters International, every Toastmaster has the opportunity to gain expertise with various forms of public speaking – from informational to persuasive to humorous, etc. You can enhance your career from dozens of options Toastmasters has to offer.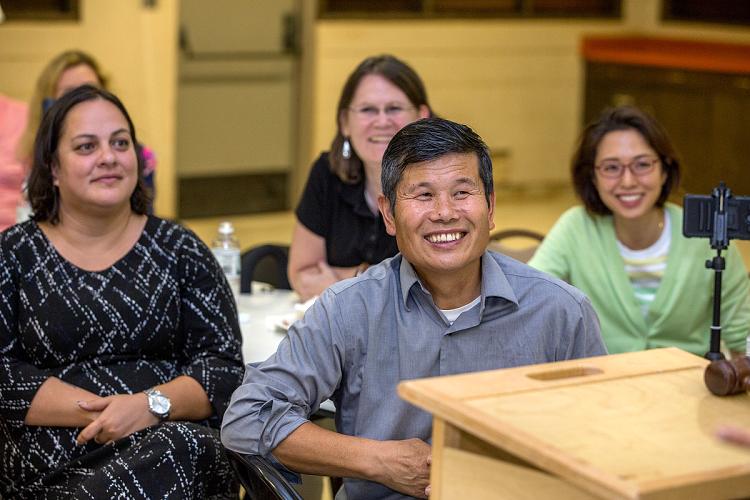 Versatile Skills
At Waikiki Toastmasters, you will hone your speaking skills, and you will develop leadership abilities – through evaluations, listening, mentoring, serving as club offers and filling roles in club meetings. Whatever your career in life, these skills go with you – to running your business, organizing fund-raisers, coaching your teams, or organizing your families.
Speech Contests
You also have the opportunity to enter formal speech contests sponsored by Toastmasters International, which some members find exciting – and demanding their very best.
Long Tradition
Toastmasters International, founded in 1924, is regarded as the leading organization dedicated to communication and leadership development, and many employers consider Toastmasters in both hiring and training their employees.
You are always welcome at Waikiki Toastmasters! We promise an enjoyable adventure into the world of public speaking. Come join us…